RVA Associati
RVA Associati SA is a Swiss company active since 1996 in the insurance brokerage sector, with headquarters in Lugano and offices in Bellinzona, Mendrisio and Geneva.
The company is registered with FINMA, the Financial Market Authorities Register (no. 11294), and is a reference point for local insurance brokers and Lloyd's-approved coverholders
RVA operates within today's complex marketplace, offering constantly-updated skills and with the backing of a wide network of collaborations with leading insurers.
The insurance services that RVA offers, as either a continuous mandate or single commission, are tailored to suit costumer requirements to provide optimal, informed security.
Specialisation, dynamism and trust: these are our core values. RVA as "Ricerca del Valore Aggiunto" (the Pursuit of Added Value).
Our services
We offer a wide range of services and expertise to help our clients adapt to an ever-evolving insurance marketplace.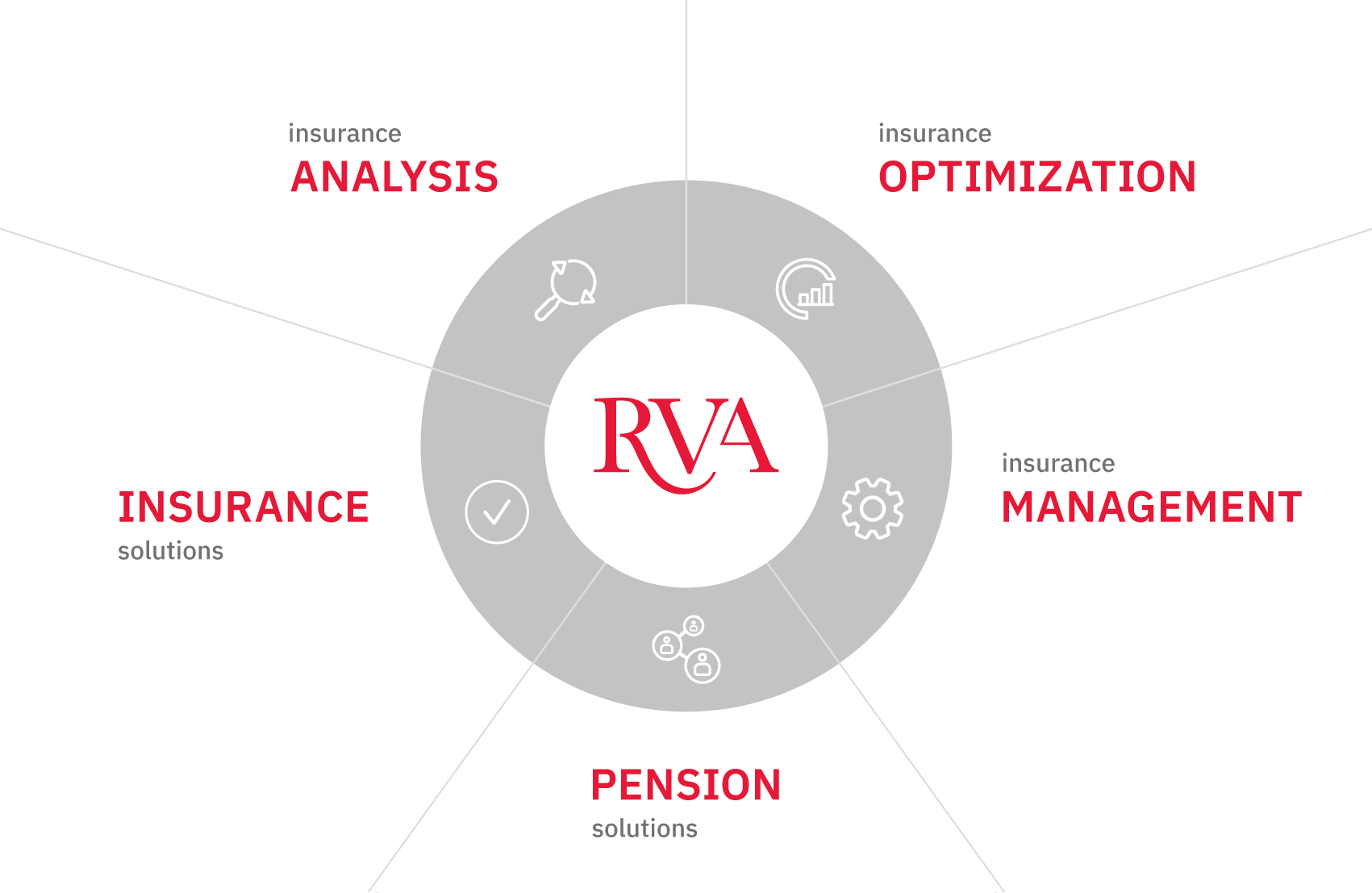 Discover more about our services
Training activities
At the request of the client company, RVA offers training activities thanks to its staff composed of insurance graduates, university graduates, federal insurance examiners, academic teachers of risk management and insurance.
Salvatore Lavorato

Fed. Graduated in Insurance Economics, no. Finma 24210

Managing Director

Simone Schianchi

MA International management, no. Finma 31233

Director

Fabio Ciccone

no. Finma 31595

Deputy Director and Insurance team manager

Brian Fontana

Insurance Expert, no. Finma 30289n

Deputy Director and Insurance team manager

Matteo Capuana

BA ECONOMICS, no. FINMA 34596

Commercial manager and Advisor

Patrizia Bagnato

Account manager and Insurance specialist

Enrico Cereghetti

Account manager and Insurance specialist

Federico Pilaro

Account manager and Insurance specialist

Petra Lavorato

BA Economics

Account manager and Insurance specialist

Stefan Trifkovic

BSC COMMUNICATIONS, No. Finma 38538

Account manager and Insurance specialist

Oana Samoila

BA ECONOMICS

Account manager and Insurance specialist

Gloria Zanetti

no. FINMA 38993

Account manager and Insurance specialist

Malvina Soldini

Administrative assistant

Andrea Zanotta

no. Finma 20999

Advisor

Massimo Scolari

no. FMA 30253

Advisor

Samuele Gottardi

no. Finma 16077

Advisor

Bruno Serrapica

no. Finma 15768

Advisor

Renzo Zanotta

no. Finma 14349

Advisor

Nicola Bottone

No. Finma 33637

Advisor
No Data Found