REAL ESTATE BROKERAGE
Whether for renting or buying the team of Global Property Management SA, the real estate company forming part of the Fidinam group, is at your disposal to follow you throughout the real estate brokerage process: from the property value appraisal, to the search for tenants or buyers, right up to the completion of the legal and tax formalities necessary for the change of tenant or owner. With our more than 55 years of experience you can rely on us as industry experts.
SERVICES
Estimates and appraisals
GPM conducts real estate appraisals for major banks, insurance companies and private individuals. An evaluation may be requested for many reasons: the need to negotiate a mortgage credit, inheritance divisions, disputes, purchase or sale of real estate. In addition to economic evaluations, we also perform technical appraisals concerning the state of the built-up property, the identification of defects and their related solutions or proposals for improvement.
Market research and feasibility studies
The preparation of feasibility studies and market research, both on land still to be built on and on properties to be transformed is another service offered by GPM. Through many years of experience in the field of administration and sales we are constantly updated on market demands and obtainable values. The analyses are carried out both on projects implemented by third parties, for which confirmations are required, and on our own proposals for land or existing buildings.
Residential and commercial leases
For the first leasing of residential units or commercial spaces, GPM is at your disposal. The experience acquired enables us to find the right solution for every need. The service is therefore offered both to the owners of whole buildings and individual real estate units who wish to lease their properties and to those who are looking for a solution tailored to their needs.
Real estate purchase and sale
GPM also provides consulting and brokerage services for the purchase and sale of real estate properties for residential or commercial use in Ticino, in exclusive locations in other Swiss cantons and abroad. Our proposals are selected on the basis of an accurate criterion of economic and functional evaluation of the properties. In this way GPM is able to offer the widest range of consulting services to the owner or the real estate investor: search for properties, tax and legal aspects, technical services for the enhancement of real estate assets.
Lugano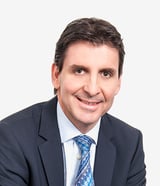 Stefano Rossi
Ing. Civ.dilp. ETHZ
Director and Partner

GPM Global Property Management SA
Via Maggio 1 - 6900 Lugano - CH
Tel. +41 (0)91 973 17 31 | Fax +41 (0)91 973 12 72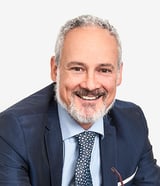 Marzio Mazzoleni
Swiss Certified Real Estate Manager
Director and Partner Real Estate Brokerage

GPM Global Property Management SA
Via Maggio 1 - 6900 Lugano - CH
Tel. +41 (0)91 973 17 31 | Fax +41 (0)91 973 12 72
Sydney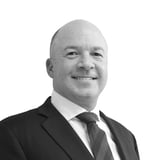 Matthew Burrows
Director

Fidinam (Australasia) Real Estate
Level 1, 64 Clarence Street, Sydney, Australia 2000
+61 2 8315 2000