FACILITY MANAGEMENT
In addition to real estate administration and brokerage services Global Property Management offers Facility Management services for the management of technical installations, the organization of current maintenance services, as well as assistance and implementation of projects and renovations. These services are not exclusively complementary to the real estate administration service, so they may be provided separately.
SERVICES
Technical installation management services
With its qualified staff GPM has the capability to provide technical installation management services and to give advice as consultants on the adaptation of infrastructures to the users' needs. In particular, the changed climatic conditions often require particular attention to the regulation of the installations and to their correct functioning over time.
Facility Management
With its Facility Management services, GPM is able to organize and manage all the services related to the use of a property, such as physical custodianship of property, cleaning or even current maintenance.
Assistance, implementation of projects and renovations
Buildings or individual units need both ordinary and extraordinary maintenance: for more than fifty-five years GPM has been implementing refurbishment, change of use and modernization projects, both small-scale and for whole buildings, handling all the necessary steps, from the obtaining of authorizations to execution.
Lugano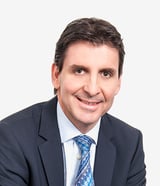 Stefano Rossi
Ing. Civ.dilp. ETHZ
Director and Partner

GPM Global Property Management SA
Via Maggio 1 - 6900 Lugano - CH
Tel. +41 (0)91 973 17 31 | Fax +41 (0)91 973 12 72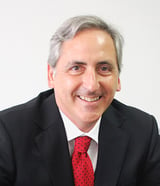 Lorenzo De Luca
Arch. ETHZ
Director

GPM Global Property Management SA
Via Maggio 1 - 6900 Lugano - CH
Tel. +41 (0)91 973 17 31 | Fax +41 (0)91 973 12 72