CONSTRUCTION SUPERVISION
Direzione Lavori SA is the firm of architects forming part of the Fidinam group that offers all the professional skills necessary to manage a real estate project from the first steps right up to handover. Our skills allow us to offer state-of-the-art solutions in good time. In this sense we represent for all intents and purposes our client's financial and planning intentions and we manage any problems that can arise on a construction site.
SERVICES
Preliminary aspects
Any successful project starts with a careful preliminary analysis. In the real estate sector, Direzione Lavori SA provides fiduciary consultancy regarding the legal and financing aspects of the project and, given its status as an independent and neutral company, it can also propose the necessary real estate analyses and profitability forecasts.
Preparation for project execution
If you decide to proceed with a real estate development project, the Fidinam group's team of architects and designers is at your disposal for the analysis of potential problems, the estimation of costs, the obtaining of the necessary building permits, and the preparation of the cost estimates, specifications and related contracts.
Execution
Consistent with its philosophy of following up the customer from the preliminary aspects up to the handover of the building, Direzione Lavori SA is responsible for ensuring the faithful execution of the architectural project, the coordination of the works and compliance with the work schedule, cost control, timing and quality right up to the final payment of the artisan contractors and the subsequent handover of the building.
Lugano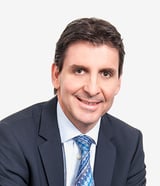 Stefano Rossi
Dipl. Ing. ETHZ
Managing Director and Partner

Direzione Lavori SA
Via Maggio 1 - 6900 Lugano - CH
Tel. +41 (0)91 960 30 70 | Fax +41 (0)91 960 30 79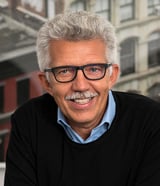 Gustavo Rapp
Arch. Reg. A.
Director

Direzione Lavori SA
Via Maggio 1 - 6900 Lugano - CH
Tel. +41 (0)91 960 30 70 | Fax +41 (0)91 960 30 79